Best family photographer in San Diego. I'd say that's subject to interpretation, right? Let's imagine the bread aisle in the grocery store. There are lots of great breads available. Brioche for French Toast, Dave's Killer Bread for a whole grain kick, and nothing beats plain ol' white bread for a PB&J. Just like there are different breads for different needs, San Diego is full of different best family photographers for different needs. I encourage everyone to check out the galleries of potential photographers. And also make sure their photographer is listed with the Professional Photographers of America!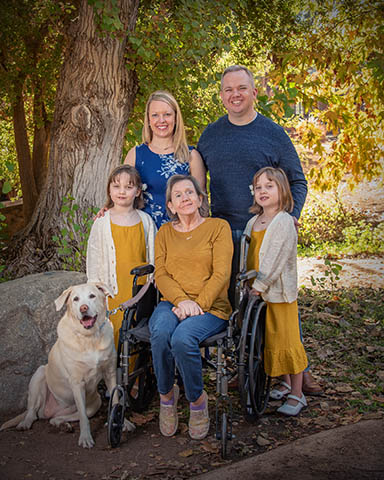 I want to learn about you, your family and your session goals. Contact me here! I love when clients send me photos from their home of the walls they would like to decorate with the portraits we create together. During your pre-session consultation, I'll give you feedback on clothing, locations and portrait ideas. Be sure to check out my pro-tips for your family portrait session! During your session you can just relax - I take on all the work at this point. You've dressed yourself, the kids and maybe even your husband! You deserve a break. After your session we'll schedule a time later that week to view your images and discuss ordering options! I make the process simple and easy and helping you narrow down your images to just your favorites is one of my favorite parts of the process. Finished prints and wall art will be delivered in approximately 2 weeks from your viewing session! 
I'm excited to hear about your family portrait goals! Let's chat soon!