Are you looking for an easy fundraising idea for your organization in San Diego? Gretchen Otero Photography LOVES to help and create an easy path for your group to exceed your fundraising needs and goals by providing you with a successful fundraising idea. Click here to learn more, or keep reading!
How my Easy Fundraiser works for you:
I provide either physical or digital certificates (or both) for your organization to sell at the price YOU set (I recommended between $20-$35)
The certificates are valid for a complimentary portrait session and 8x10 from Gretchen Otero Photography.
Your group keeps 100% of the money that you collect from the sales of the certificates - I just ask that you provide me with the name and contact information so I can call them to book their portrait session!
THAT'S IT! So easy right? I know you're looking for the best fundraising idea and this opportunity is a zero cost, zero risk, sells itself option! It's also a fun fundraising idea that people can really get behind. Family portraits in San Diego practically sell themselves. Purchasers can use their certificate for any type of session they would like including pet portrait sessions, high school senior portraits, family session, retiree sessions and more! This is even a great way to way to raise money for a mission trip!

I can only book a select number of fundraisers per quarter and you can apply here! It would be my pleasure to discuss your fundraising goals and make a plan together to exceed your expectations!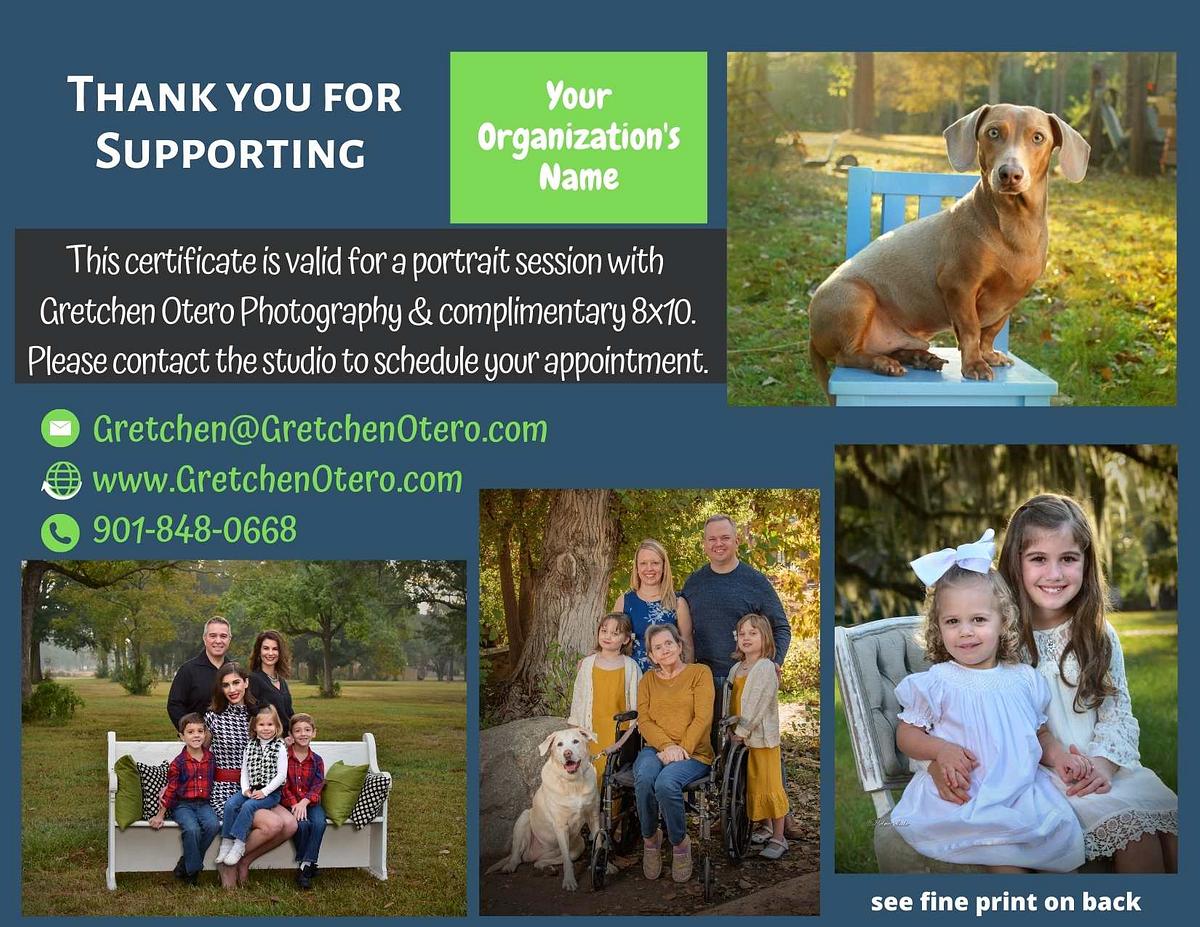 Ways Gretchen Otero Photography has helped in the past:
Fundraising for Animal Rescue
Fundraiser for Small Groups
Fundraiser for Church
Fundraiser for School
Community Fundraiser
Dance School Fundraiser
PTA Fundraising
Football Fundraising