Closely rivaling the metal prints for the "cool factor" is the acrylic print. Acrylic prints are about 1/8" thick and come ready to hang and float about 3/4 inch away from your wall. You can clean the surface of an acrylic print with any non-ammonia based cleaner so this is another great option for' high traffic" areas where little hands might be tempted to touch. This is NOT a waterproof option so I don't recommend this hanging in a steamy bathroom or humid location. The acrylic print has a high score for durability which I love. During your Portrait Reveal Session we'll discuss where you'd like to hang your images and I'll help guide you to the best finish for that location and particular image! You don't need to know the ins and outs of each finish. That's what you have me for! =)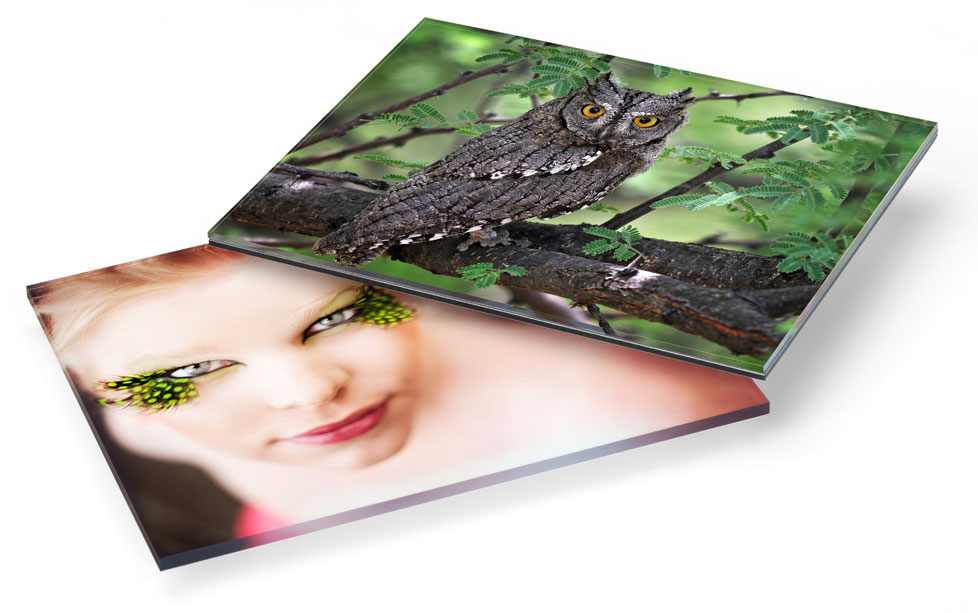 The acrylic has a museum display quality to it and handles itself well in both dark and bright rooms. Since the acrylic layer is on top of the print, you actually look through the acrylic at you image and it adds so much depth and dimension to the experience. Acrylic prints are ready to be hung with no frame but if you prefer, the same style float frame that I can add to your metal image could also be added to your acrylic image!

Seeing is believing, so if you'd like to swing by the studio to touch and feel an acrylic  print, let me know! We can even spray it down with water and wipe it down so you can see it's astonishing durability!